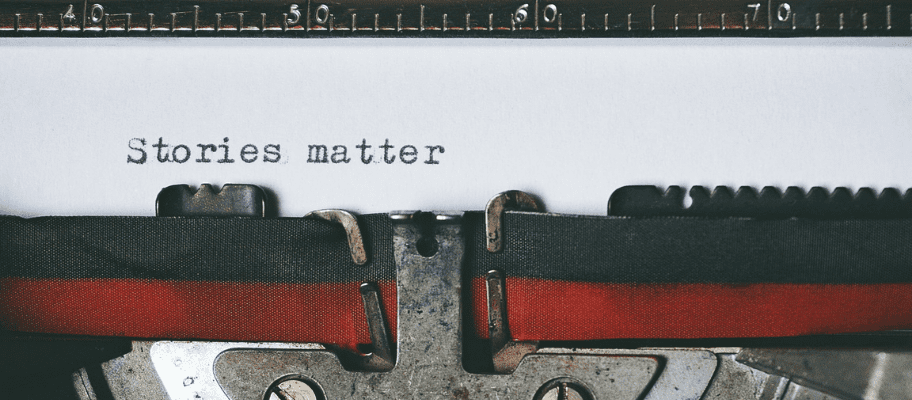 Competition is fierce within the hospitality sector and there's never been so many choices for the keen traveller to consider. So, it's more important than ever for your hotel or B&B to stand out from the crowd to attract bookings. Travellers are increasingly expecting 'experiences' from the place that they stay at, not just a place to lay their head for the night.
So, what can a hotel do to stand out? Storytelling is one massive opportunity that you may not have considered, and this article will help you tell your own unique story.
Every Place Has Its Own Unique Story, It's Up To You To Tell Yours
While guests obviously want to see the inside and outside of the hotel that they're considering staying in, your social media feeds should be far more than simply pictures of your rooms. They can get all that info from booking sites or the pages on your website.
Instead, think about the story that your establishment can tell. Social media is a chance to be more personal and is a place where you can engage with prospective guests. After all, hospitality is all about people.
Additionally, sticking to a common thread in your story and thinking about all the different facets of your accommodation will help you develop your own unique brand and give you a constant flow of content that keeps your social profiles fresh.
How Does Storytelling In Hospitality Help?
Stories stick in people's minds. Humans have spent thousands of years telling stories and passing them down through the generations even before the written word even existed.
The science also proves it. Jennifer Aaker, General Atlantic Professor of Marketing at Stanford University's Graduate School of Business, found that stories are remembered up to 22 times more than facts alone. When it comes to advertisements, she found that audiences were more positive about them if they were in the form of narratives rather than only using facts. Moreover, if you make the facts part of the story, research by psychologist Jerome Bruner suggests that people are 20 times more likely to remember them.
Think about it. Is someone more likely to remember that your hotel is in a building that's 200 years old or that Queen Victoria once visited and had afternoon tea there? The latter is a story that people can easily share with their friends, because it's easy to remember.
No matter how you choose to present your story, you should remember that you're doing this help place prospective guests in your hotel. Guests want to know what it's like to stay at your place, they want to visualise themselves staying there before they hit the book button. Your priority when presenting your hotel should be give them a favourable idea of the experience they can expect by staying there.
Unless your part of a giant brand of hotels, it's likely that your budget for marketing is small. But we'd say that independent hotels with only a few staff are at an advantage. Big brands tend to do all their marketing in one, centralised place, whereas you're down on the ground and intimately connected with everything that's going on in your hotel.
Independent hotels need to have a good, authentic story to attract bookings, and it's as simple as making sure you're active on social media and putting out content that's tailored to the story you want to present. You need to paint a picture of your hotel as a distinctive and desirable place to visit, and you need to do this in a way that's not overly salesy. Yes, you want to tell people the benefits of staying there, but you want to do it in a way that's not screaming 'visit us because we're the best luxury hotel in the world!'. Everyone wants to say they're the best, but what do you think makes you the best? Your story is the place to answer that.
How Can I Present My Hotels Story?
When you think of stories, you probably think about reams of text in a book. But stories can be told in all sorts of mediums, such as orally or visually.
In the visual spectrum, a painting, a comic book, and a TV show are all visual mediums that are capable of telling stories. Thanks to modern technology, visual storytelling is more persuasive than ever, and visual marketing can tell a story much quicker and, in the case of hospitality, much more effectively than the thousands of words that make up your website. It's also easy to share and engage with which, in turn, pushes your content into an increasing amount of people's social feeds.
While both text and visuals should be used when presenting the story of your hotel, visuals are something you need to carefully think about as they can quickly capture more attention across social media than a simple text post. As the saying goes: a picture is worth a thousand words. There's science behind that too, as the brain processes images 60,000 times faster than it does to text. Moreover, visuals stand-out instantly on social media, particularly if they're well-shot beautiful images or video. Finally, visuals transcend language barriers and help you attract audiences from all over the world.
But, at the same time, your social media feed doesn't have to be perfect. People also like to see the reality of things. So, while hiring a photographer to take some great shots is a good idea to show-off your hotel, simply snapping photos of daily life at your hotel to upload to Instagram is a fantastic approach too and should be encouraged. A smartphone with a decent camera is all that's required.
You can even ask guests to snap a few photos and ask them if they wouldn't mind sharing some photos with you so you can use them on your social media profiles. It creates great social proof and guests go away being ambassadors for your brand.
Finally, think about who your target audience is. Are you trying to attract a luxury clientele, or is your hotel fun for the entire family? Once you've determined who your audience is (you probably already know who your most common type of guest is) you can build your strategy around that.
What Things Can I Talk About To Tell The Story Of My Hotel?
But how can you apply storytelling to your venue? What makes your hotel special? Why should people come to your B&B over others in the area? What's the story of the building that guests will be staying in? What unique things can guests do in the area they're staying in?
Here are a few things you can highlight. Just remember that you don't have to stick to an exclusive narrative, you can do anything that serves to paint your hotel in a good light and makes it a little more human. While you can take inspiration for what other businesses are doing, it's also important that you should think outside the box.
You And Your Employees
People like seeing real people behind the businesses, so it's helpful to show how you or your staff go above and beyond to ensure that guests have a great stay. Why not highlight the great work that your housekeepers are doing? Or you could show them the face of the chef that cooks their food and have them demonstrate on video about how they cook a certain meal. It's far more engaging than simply snapping a plate of food, which can easily get lost in a sea of millions of other food pictures that dominate the likes of Instagram.
It's the people that make your hotel, and it's nice for a guest to see friendly faces of the people who will be serving them when they arrive.
Sustainability
As we've previously talked about on our blog, sustainability and an environmentally friendly approach to hospitality are attributes that more and more guests want their chosen accommodations to have. What is your hotel doing that benefits the environment? Do you grow your own food? Do you offset your carbon by planting trees? Do you help the flora and fauna in your area flourish? Do you help out in your local community? People love knowing that a business isn't just a business and it's doing some good in the world.
Take a look at these 7 sustainable and eco-friendly hotels for inspiration on how they share their sustainability stories.
The Local Area
Tourists come to your hotel as a place to stay while they take in the sights and sounds of the area they've chosen to visit, so when they're doing their research about what they're going to do when they come it's a good idea to place yourself front and centre as the expert on your local area.
It's true, you are the expert! Nobody knows an area better than a local, so show off everything there is to do so that they're know they'll be staying at a place that's plugged into their locality.
The History Of Your Hotel
Ok, so not every hotel has a storied history of hundreds of years where famous authors have stayed there or that it used to be a prison. But every location has a story to tell. What used to be in the place where your hotel now stands? How did the street used to look? How has the design of your hotel developed over time? Do you have an antique that's on display with an interesting history? Once you start digging in, you'll probably find plenty to talk about.
Above all, try to stick to some sort of schedule when it comes to telling your story. You're not going to build an audience who wants to visit your hotel if you leave your social feeds to gather dust for months.
While storytelling is incredibly important, you've also got to make sure that the hotel experience is up to scratch once the guest arrives. Part of that is ensuring they have a great night's sleep, so start with looking at our hotel quality bed linen.