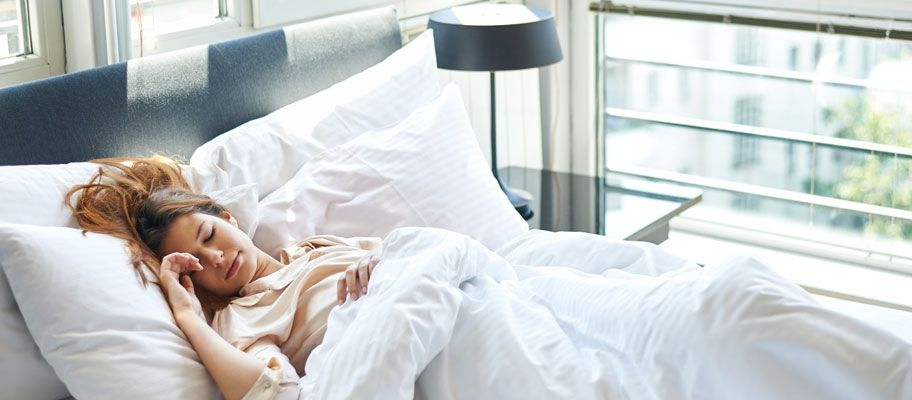 Sustainability has always been important for the health of our planet, but as more and more prople become aware of their environmental impact and the small things we can do ensure a better future, it's more important than ever to ensure your hotel follows sustainable practices .
On an individual basis, eating less meat, switching to cruelty free brands and using reusable products are all small ways to do your bit. But what about on a larger scale? Sustainability within the hotel industry is becoming increasingly more popular amongst both owners and guests. A 2019 survey carried out by Booking.com found that 55% of global travellers were aiming to make more sustainable choices when picking where to travel to and stay. While we can't find any figures that relate to 2021 yet, we can only assume that this figure may now be higher - especially given that the coronavirus pandemic showed us all how being forced to reduce our impact on the planet had a dramatic effect.
It doesn't have to be a massive upheavel to your regular daily business activities, it can start with just a few small changes to these main areas that go towards making a big difference!
With sustainable tourism a growing market, attracting eco-tourists is great for your business. One way of making sure you can show that your accommodation is an option is to get yourself registered on Ecobnb.
Housekeeping
The number one way you can be a little greener with housekeeping in your establishment? Stop offering daily linen and towel changes! More hotels opt to change them every 3 days or only on request, and this saves both water and energy. Of course, there will be some guests that want fresh sheets and towels every day, so it's important to leave clear instructions so they know how to request them. A common way to do this is to put up a notice in the guest bathrooms to ask guests to hang their towels on the towel rack if they wish to keep using them or leave them on the floor or in a basket if they wish to get a fresh towel. If you don't have towel racks in your bathrooms, it's worth installing them for both this reason and for the comfort of your guests.
It's also worth looking into switching to eco-friendly cleaning products and detergents if you can, which are designed to be kinder to the planet. This may not be seen directly by guests, but it's all about ensuring your hotel is having as minimal impact on the environment as possible. Besides, guests will love to hear that even your cleaning products are eco-friendly, so be sure to communicate this in your marketing. Ditch the plastic by looking to use products that have biodegradable packaging. In addition, small things such as emptying bins into one large rubbish bag rather than individual bags will also help to reduce your plastic usage.
While the importance of being green should obviously be communicated to your entire team, it's worth asking team members if a few of them wish to be green ambassadors for your hotel and have them make eco-suggestions and ensure the rest of the team follow the eco-friendly practices you've put in place.
Food & Drink
Making a few changes to the ingredients on your menu is another way your hotel can be more sustainable. Using local suppliers for fresh produce is not only a good way to do your bit, but you'll also be supporting local businesses too. Not only that, but tucking in to a delicious meal made from local produce always goes down well with guests from near and far!
Another option is to do away with individually wrapped condiments, especially those that come in plastic containers. Instead of single serve milk packets, switch to a fresh jug on each table at breakfast, and serve jams and sauces in small bowls instead of individual plastic packets.
You should also try to source your essential supplies and food from local suppliers. This doesn't just reduce your carbon footprint, it also helps you support your local economy. Local businesses thrive when they help each other out.
If you have the space in your hotel grounds, you could even grow your own food that can then be used in your hotel kitchen. Heckfield Place in Hampshire, UK, has its own biodynamic farm and on-site livestock that they use to help sustain their kitchen. While we're not suggesting you should own enough space for a farm, a small vegetable garden is a great idea.
Consider turning food waste into compost instead of simply throwing it away. This compost can then be used on the hotel grounds, or even donated to local people.
Finally, you could even go as far as installing a bee hive on your hotel roof. This not only gives you a source of honey, but you're also supporting your local environment.
In The Room
Items like complimentary toiletries can contribute to excess plastic and unnecessary waste, so it's key to your reliance on single use amenities. Changing how you provide them could also be potentially more cost effective, and chances are your guests probably won't even notice. You could leave a notice for guests that toiletries are available on request rather than providing them outright, or even look at installing refillable soap and shampoo dispensers in the bathrooms.
If you offer a mini-fridge, stock it with glass bottles of water instead of plastic, or go a step further and keep a jug of fresh water there instead. The same goes for cups provided for coffee or for use in the bathroom. Make sure these are reusable so that they can be washed and re-used for the next guests, just like you do in your hotels restaurant or dining room.
The furniture you use in your rooms should come from sustainable sources. You should also look to buy bedding and bath linen that are made from 100% natural resources, such as 100% cotton bedding, over synthetics. Here are Vision Linens we take our social and environmental obligations seriously, with a Corporate Social Responsibility Policy that you can read by clicking here.
The above are all great changes to do in your rooms, but you should think about going further than this. Sustainable technology is getting more popular with every year, and it goes far beyond simply reminding guests about their environmental obligations. For example, you could install a smart shower in your bathrooms that only allow showers to last for a pre-set time, so you save water and cut down on people who run the shower for 10 minutes before they even step foot in it. You could also think about installing sensors that detect when people have left the room so that the lights automatically switch off.
So that's just a handful of small things your hotel can do to become more sustainable. Remember, every small change helps. Plus, when it comes to linen and towels, choosing products from us here at Vision Linens is a great way to do your bit. Remember, all our products are ethically sourced, with cotton being traceable back to mill level, and we don't use harsh chemicals or dyes, so you can feel confident in the manufacture of your hotel linens as well as the quality!
Need inspiration? Take a look at these hotels that are absolutely smashing it when it comes to sustainability!
Orginal content written by Amy Jackson - Content Writer at My Favourite Voucher Codes on 10th January 2020 and updated by Thomas Mulrooney on 11 May 2023.