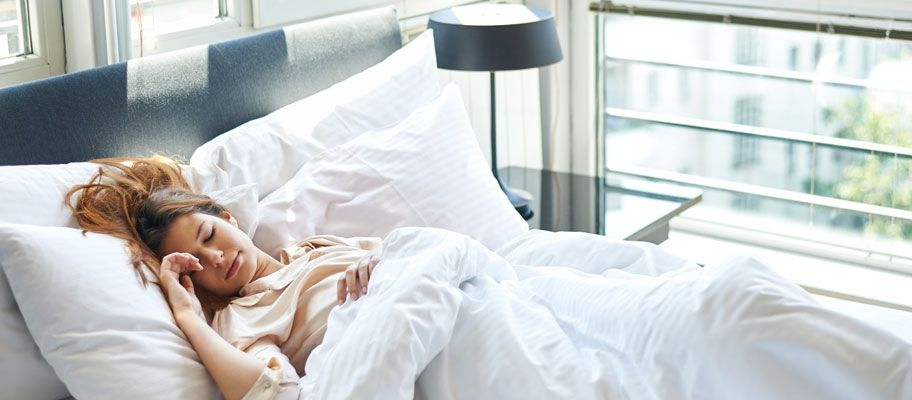 Sustainability was indeed a buzzword for 2019 and there's no denying it's a hot topic for 2020 too. On an individual basis, eating less meat, switching to cruelty free brands and using reusable products are all small ways to do your bit. But what about on a larger scale? Sustainability within the hotel industry is becoming increasingly more popular, and surprisingly, it can start with just a few small changes to three main areas that go towards making a big difference!
Housekeeping
The number one way you can be a little greener with housekeeping in your establishment? Stop offering daily linen and towel changes! More hotels opt to change them every 3 days or only on request, and this saves both water and energy. Of course there will be some guests that want fresh sheets and towels every day, so it's important to leave clear instructions so they know how to request them. It's also worth looking into switching to eco-friendly cleaning products and detergents if you can, which are designed to be kinder to the planet. In addition, small things such as emptying bins into one large rubbish bag rather than individual bags will also help to reduce your plastic usage.
Food & Drink
Making a few changes to the ingredients on your menu is another way your hotel can be more sustainable. Using local suppliers for fresh produce is not only a good way to do your bit, but you'll also be supporting local businesses too. Not only that, but tucking in to a delicious meal made from local produce always goes down well with guests from near and far! Another option is to do away with individually wrapped condiments, especially those that come in plastic containers. Instead of single serve milk packets, switch to a fresh jug on each table at breakfast, and serve jams and sauces in small bowls instead of individual plastic packets.
In The Room
Items like complimentary toiletries can contribute to excess plastic and unnecessary waste. However, changing how you provide them could potentially be more cost effective, and chances are your guests probably won't even notice. You could leave a notice for guests that toiletries are available on request rather than providing them outright, or even look at installing refillable soap and shampoo dispensers in the bathrooms. If you offer a mini-fridge, stock it with glass bottles of water instead of plastic, or go a step further and keep a jug of fresh water there instead.
So that's just a handful of small things your hotel can do to become more sustainable. Remember, every small change helps. Plus, when it comes to linen and towels, choosing products from us here at Vision is a great way to do your bit. Remember, all our products are ethically sourced, with cotton being traceable back to mill level, and we don't use harsh chemicals or dyes, so you can feel confident in the manufacture of your hotel linens as well as the quality!
Written by Amy Jackson - Content Writer at My Favourite Voucher Codes - 10th January 2020