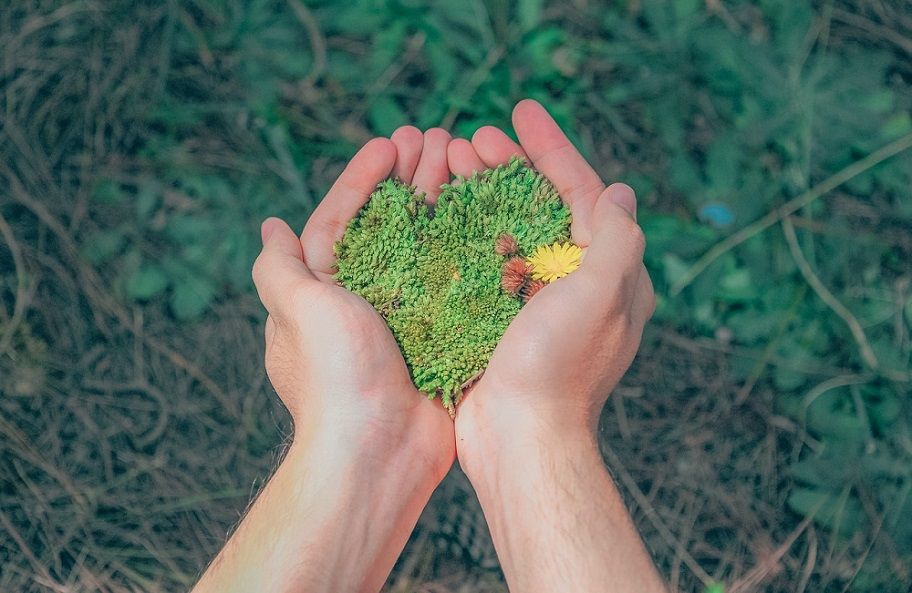 We live on a beautiful planet and we should all be doing our part to help the environment, and that applies to both hotel guests and hotel owners. Sustainability is more than just a buzz word and we need to be doing far more than simply re-using the towels when we stay at a hotel. We've previously put together some tips on how to make your hotel more sustainable and we want to expand this as time goes on.
Travellers agree, as a 2019 Booking.com survey revealed that 55% of global travellers want to make more sustainable travel choices than they did the year before, while 73% of global travellers are intending to stay at least once in an eco-friendly or green accommodation when looking at the year ahead. While this would have only applied to 2020 (and the coronavirus pandemic put paid to most leisure travel that year), we can only assume that those stats may now be even higher as people become more conscious of how their travel and purchasing choices affect the environment. A similar survey, also done in 2019, by Skift found that 53% of global travellers were willing to 'pay more for products that demonstrate environmental sustainability'.
But hotel owners shouldn't just be making sustainability changes to attract this market, they should be doing it simply because we should all do our part to make the world a better place. We follow the same principle here at Vision Linens, where we've developed a Corporate Social Responsibility Policy that takes our social and environmental obligations seriously. You can read it here.
We want to do all we can to highlight the hotels and hospitality venues that take their sustainability obligations seriously. So, in this blog post, we've picked a few of our favourite hotels around the world that are eco-friendly and follow sustainability practices.
Feel free to tell us about the gems you've discovered. Get in touch with the author at thomas.mulrooney@visionlinens.com
Heckfield Place, Hampshire, UK
Heckfield Place is a beautiful country hotel that look like a lovely place to escape to, but it doesn't look like your average eco-hotel. That's a good thing, as any type or design of hotel should be striving for eco-credentials. Beyond its elegant façade, Heckfield Place takes being eco-friendly seriously.
The hotel features plastic-free rooms with a big emphasis on using natural and mostly locally-sourced materials. This focus on the local area also extends to food, most of which is taken from their own backyard through the on-site biodynamic farm, a sustainable and organic form of agriculture. The grain, fruits, vegetables, and even dairy products from the on-site livestock all ends up being used in the hotel's restaurant.
Aside from plastic-free rooms, the hotel also uses single-use plastics in the kitchens. They've also planted hundreds of trees, including a biodynamic tree nursery that features clones of 150-year-old trees. This adds up to a zero-carbon footprint.
Find out more at their website.
Pikaia Lodge, Ecuador
View this post on Instagram
Situated in the Galapagos Islands, where Darwin developed his Theory of Evolution, The Pikaia Lodge is for those desiring a luxury eco-adventure. It bills itself as 'one of the most advanced green lodges built in the world' and wanted to achieve five-star luxury in a carbon neutral way.
The hotel features 29 rooms, with buildings made from eco-friendly materials. For example, no concrete is used as this is non-recyclable, while floors and walls are made of natural Galapagos lava stone and tiles that are hand-cut locally with the permission of the National Park Service. Furniture, doors, and décor are made from 'agro-cultivated teak and bamboo wood from the Ecuadorian mainland' and not taken from the rainforest, to prevent deforestation and illegal logging.
Solar panels heat water, while all cleaning products are biodegradable. As is a common trend amongst eco-friendly hotels, the Lodge also makes use of local businesses in receiving a supply of fresh water (something that's scarce on the islands) that is transported from the municipal wells. They also used filtered rainwater to avoid the need for any plastic bottles.
You may be wondering if a hotel on the other side of the world in an area that needs protecting is a good idea. Pikaia Lodge is well aware of their impact and works with the Galapagos National Park Service and the Ecuadorian environmental authorities in ensuring that eco-tourism is limited to 'a controlled number of very selective eco-tourists'. All carbon emissions are also offset through a reforestation program, which is already encouraging wild tortoises and birds to flourish in greater numbers.
You can read Pikaia Lodge's full approach to sustainability here.
Daylesford Cottages, Gloucestershire, UK
View this post on Instagram
Daylesford is a pioneer in organic farming, with the family farmland turned into a sustainable farming space over 40 years ago. Today it's one of the most sustainable organic farms in the UK, and this focus on sustainably extends to the on-site cottages you can stay in.
Each of the five cosy cottages have been lovingly restored using natural, locally sourced and recycled materials combined with traditional craftsmen techniques. The floor tiles are made from Cotswold stone, while bespoke furniture is crafted from local timber.
There are an impressive 1,800 solar panels found around the farm, as well as low-energy lighting fitted throughout. A Zero Waste Pantry supplies refillable bottles of filtered water, as well as scrapping single-use packaging for a range of kitchen essentials. In the future, the hotel hopes to use their wood chip boiler to heat the cottages and supply hot water.
Finally, guests can explore the beautiful countryside that surrounds the farm. This includes wetlands, river habitats, wild flower meadows, all of which supports a rich and diverse wildlife.
Find out more over on the Daylesford Cottages website.
Discovery Rottnest Island, Australia
View this post on Instagram
Discovery Rottnest Island is a stunning low-impact glamping experience where you can sleep under the stars in a luxury eco-tent. It was the first hotel to be built on the island in over 30 years, with a Wildlife Management Plan in place to limit the impact on the local wildlife.
The eco-tents are made to have a minimal impact on the surrounding environment and use sustainable materials that create a natural airflow to remove the need for artificial air conditioning. The area was previously environmentally vulnerable, so the owners have continued to enrich the surrounding flora and fauna, reinforced the sand dunes and remediated the waste water treatment pond. It's all been developed by locals too, such as local architects and builders.
There's already an existing eco-accredited energy, water and waste resources on the island, so the accommodation makes use of that. Find the official website here.
The Green House, Dorset, UK
View this post on Instagram
The Green House boutique hotel in Dorset, UK makes the claim that it 'is the greenest hotel in the UK' on its website. With an impressive list of things they do to make the hotel sustainable, they could well be right.
The sun is used to help heat water, as well as most of the electricity being generated on site with a joint heating and power unit. Its 32 rooms all have locally-made 100% wool carpets and includes furniture made from UK trees that have fallen in storms or been trimmed by tree surgeons (old furniture gets upcycled). Even the wallpaper is Forest Stewardship Council certified and made in the UK using vegetable inks.
Away from the building itself, there are many other green initiatives that the hotel carries out. Coffee beans are composted in the community veg garden, while waste oil from the kitchen is made into fuel. You'll also find bird and bat boxes around the grounds, and the hotel has even installed two bee hives on the roof that produced honey for use in the kitchen. Finally, the hotel also helps the community with green initiatives through the Green Goals Project, which has resulted in supplying bee hives to a local school and creating wildlife strips in the local area.
You can find out more about the hotels approach on their environment page.
Fogo Island Inn, Canada
View this post on Instagram
The first two things you'll notice about the Fogo Island Inn are the breath-taking location and the unique building that rests there. Situated off the Northeast Coast of Newfoundland, Fogo Island is a remote yet accessible community. The Inn itself is perched on stilts in 'a nod to traditional outport fishing stages'. Conscious of its effect on the natural world that surrounds it, the Inn has its own accredited environmental strategy, uses ethical suppliers, and protects the environment. It also takes gives back to the community by investing in the local area.
The Inn collects rainwater from the roof, which is passed down to two cisterns in the basement, filtered, and used in toilets, laundry and the kitchen. It also uses wood-fired boilers and has installed solar panels to heat water and provide in-floor radiant heating.
Fogo Island Inn also uses something called an 'Economic Nutrition Certification Mark' that breaks down where all the money you spend there goes. The surplus, which is 12%, is reinvested back into the community of Fogo Island.
Find out more over at the official website.
The Floating Eco-Luxury Hotel, Qatar
View this post on Instagram
We're slightly cheating here as this hotel is yet to be built, but we wanted to mention it as we think it's a quite a cool project. The Middle Eastern country of Qatar is planning to build an eco-luxury hotel that floats on the water. It will feature a unique, circular spinning design that can generate its own electricity via solar, wind, and tidal energy. The vortex shape of the roof also allows it to collect rainwater to irrigate the greenery that looks like will be present around the outside of the hotel.
It's designers, Hayri Atak Architectural Design Studio, say that no waste from the structure will go to the landfill or harm the environment. They expect it to be in the implementation phase by 2025, so you won't be able to visit it anytime soon.
Find out more in this article at Amazing Architecture.