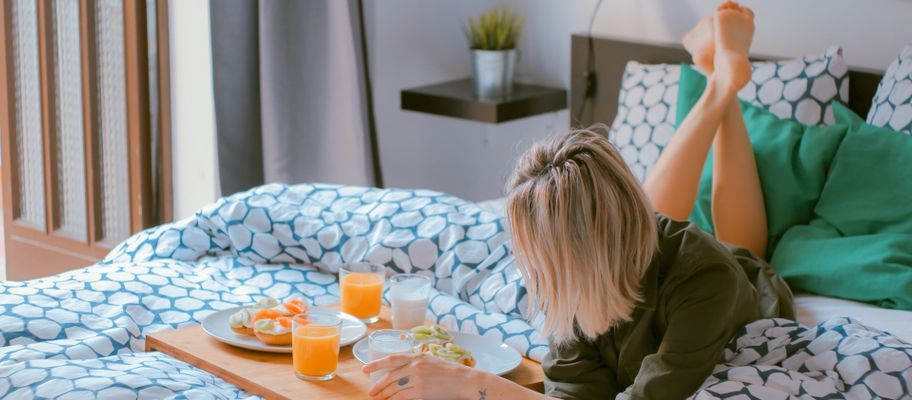 Your bed is the focal are of your bedroom, so choosing the right bedding to adorn it should be a carefully considered action. Your bedding should always go with the décor of the room around it or it will throw off the calming balance you require from a room where you'll spend most of your time sleeping.
With that in mind, let's look at some quick and easy bedding style ideas for your home bedroom.
Use quality bedding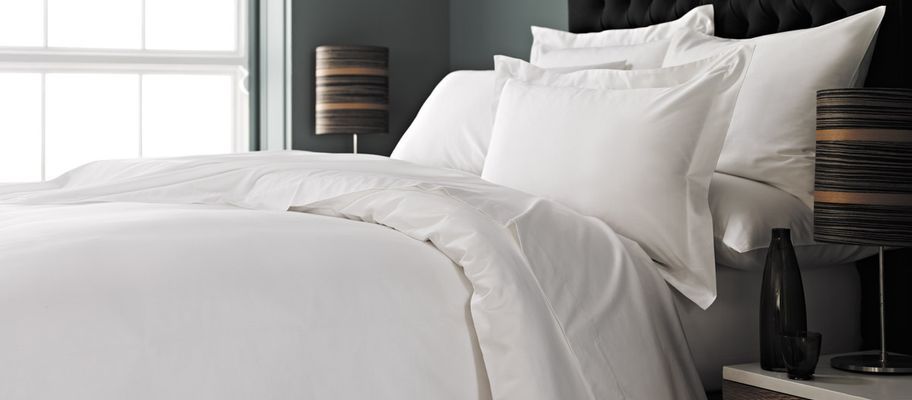 The saying 'you get what you pay for' is absolutely true when it comes to bedding. If you really want a bed that's going to look great for a good while and is always going to be a joy to sleep in, it's worth investing a little more money in ensuring you're getting the best bedding you can afford. That's not to say you must go out and buy Egyptian cotton bedding all the time, simply buying 100% cotton or even Turkish cotton bedding can be more than suitable. Just make sure that it can withstand regular washing (read our laundry advice guide for more information), so you won't be going out to replace it anytime soon.
As with buying anything, make sure you do a little research before you buy anything to ensure you're getting your money's worth. That means checking reviews, finding out what the bedding is made of and even asking your friends and family for recommendations of what to buy. Even in the Internet age, word of mouth is still one of the most reliable indicators for quality.
White bedding is simple and classic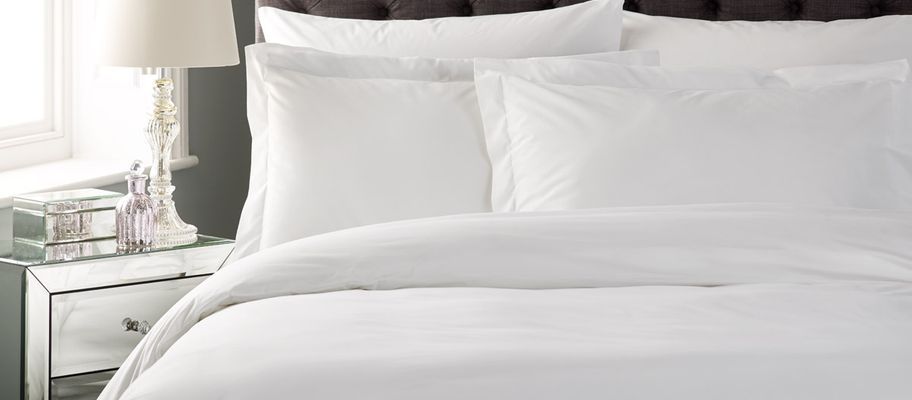 And yes, it's timeless too! You can just never go wrong with the colour white. Its neutrality means it can complement any and every colour in your home. It doesn't just have to be plain white, although that's a suitable choice if you're going for that hotel-inspired style. Patterns work well with white, as well as accents of colour. For example, you could try satin stripe bedding (this duvet cover is an excellent choice) for an elegant look, or you could team your white duvet cover with a yellow throw or brightly coloured cushions.
For more information about why white bedding always works, visit this blog post over on Organise My House.
Add dynamic patterns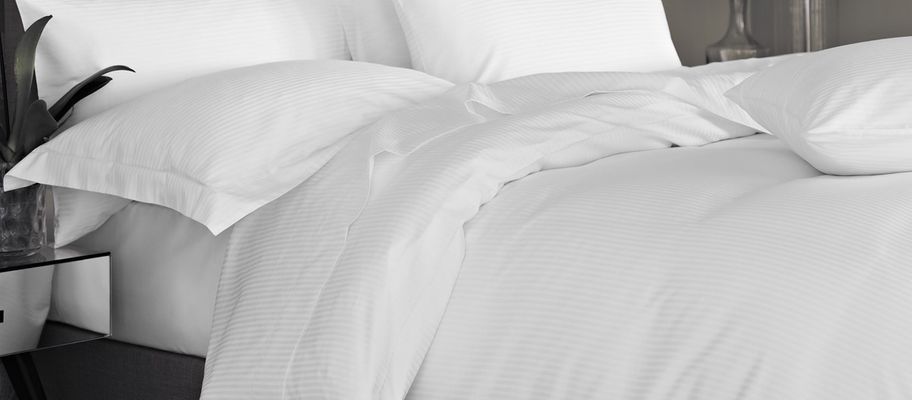 There are a million one patterns to choose from but try not to go too over the top. After all, you want to walk into a bedroom that makes you want to jump straight in bed, not a bedroom that is an instant assault on the eyes.
Earthy brown and grey tones can be mixed with yellows and oranges. For a fresh and clean look, you can try botanical silhouette print duvet covers, while bright palette impressionist patterns simply ooze energy. Wide blue stripes are a good shout if you want to go for a nautical theme, which is always a refreshing bedroom design choice to wake up to.
Layer up your bedding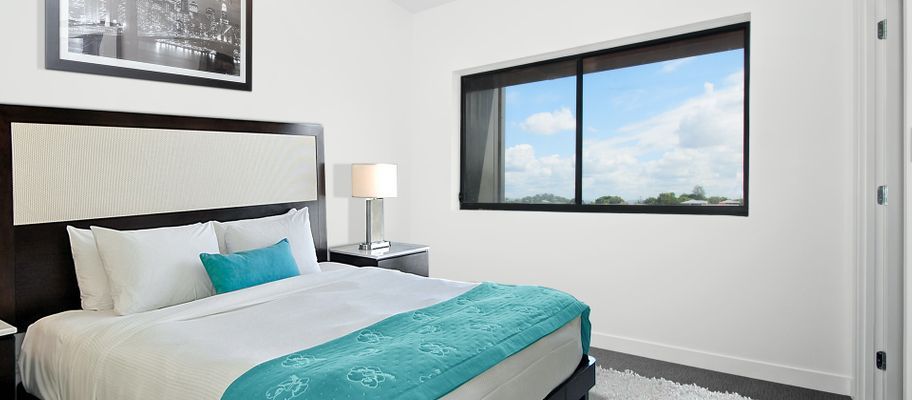 Adding layers is the key to giving your bed a bit more of the 'wow' factor that simply leaving it plain. We have already spoken about how adding a colour throw can work wonders on white bedding, but make sure you cover the bottom of the bed in a way that looks more informal rather than too forced. Cushions are also a good addition, allowing you to add little blocks of colour to pep up your plain bedding.
Play with colours and patterns or go for neutral and calm looking textures. Obviously, you don't want to be going out and spending money on something that you then realise doesn't look the way you envisioned, so be sure to have a browse around different home décor websites or pop over to Pinterest for an endless array of inspiring ideas.
You can also experiment by folding your duvet in half and pulling the top part back into thirds.
Add a statement headboard and feature wall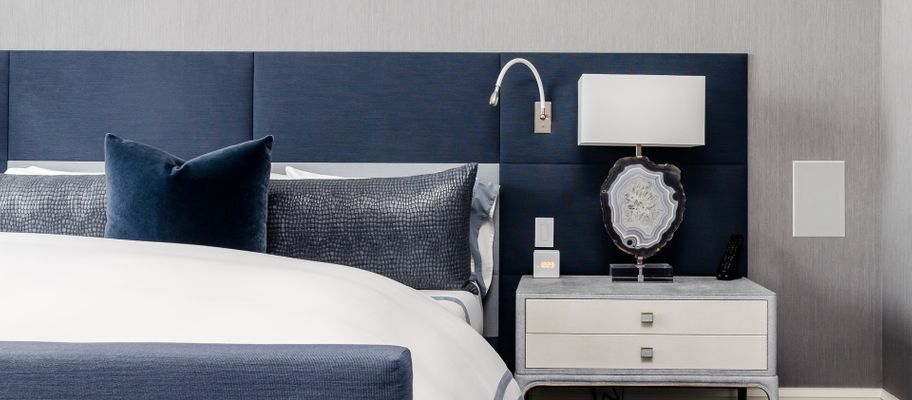 Adding an eye-catching headboard, particularly a tall one, adds colour and texture to the room, as well as helping your bed stand-out even more. Try it against a background of toning neutral colours and subtle textures.
Speaking of the bedroom wall, a feature wall on the wall that sits behind the bed is another terrific way of framing the bed to help it stand out. There are countless ideas for a feature wall but, again, it's all about keeping the style simplistic to avoid over-decorating your sleeping space. You can try white paint with subtle patterns across it or go for wallpaper with a minimalist leafy design that teams well with white bedding.
Now that you have a few ideas, why not look at our bedroom section to help you on your way to a whole fresh look!
Related post: Hotel to create a luxury hotel bed at home.