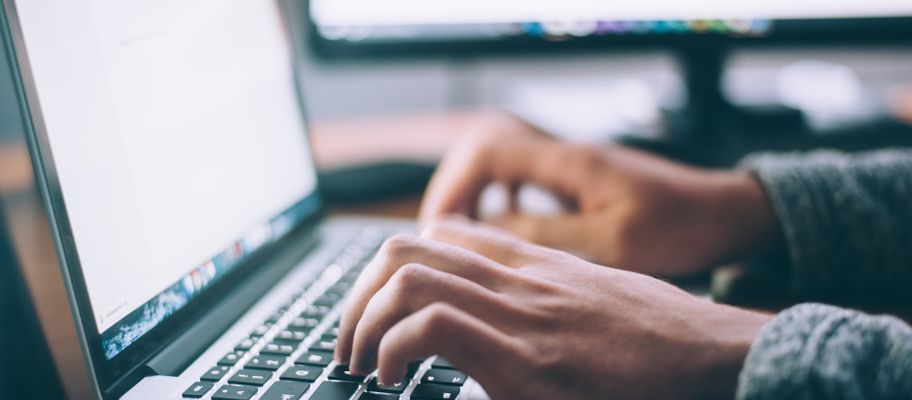 You can create an account by clicking here. But first, take a minute to find out the benefits of signing up for an account with us:
It's completely free - All we require is your name and email address. Create a password and then you're free to login as you please.
You'll get 10% off every product on our website – You won't need to mess about with any discount codes. Simply login to your new account and you'll notice that all our prices have been reduced by 10%. You'll see a 'was' or a 'regular' price to show you the original price alongside the new price (if the product has variations, such as different sizes or colours, you'll have to click into the product and select an option, such as single size, to see the 'regular' price alongside the new, discounted price. See the screenshots below to see it in action).
How Does The 10% Off Discount Work?
Make sure you're logged into your account and then head to a category or product page. 
Here's a screenshot of what non-members see when they use our site: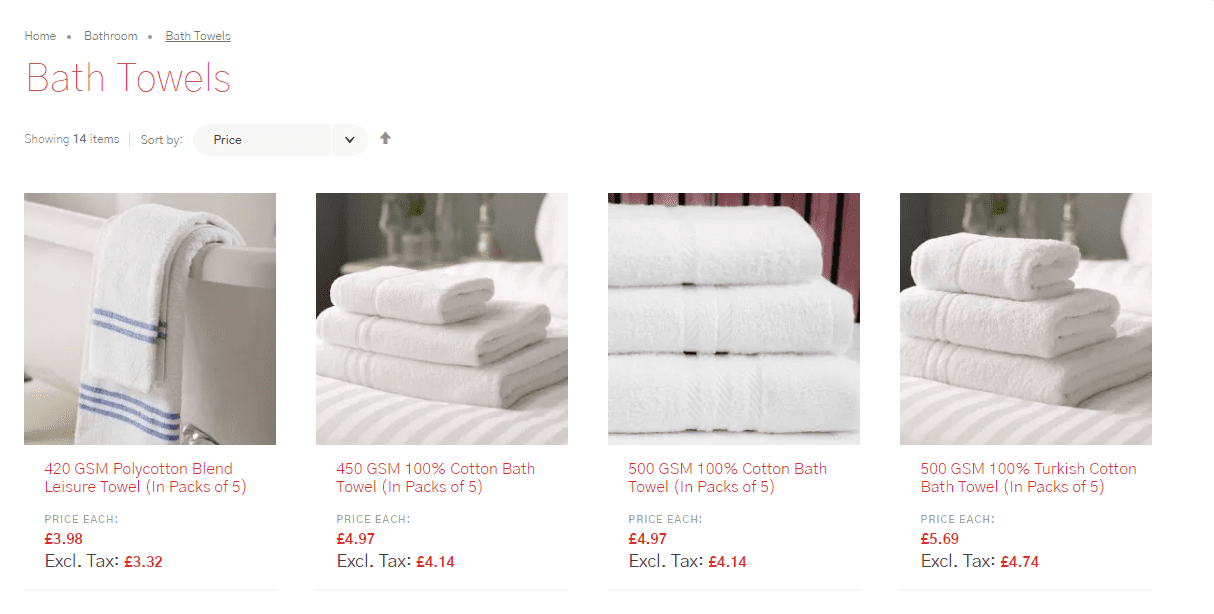 Here's a screenshot of what members see when they use our site: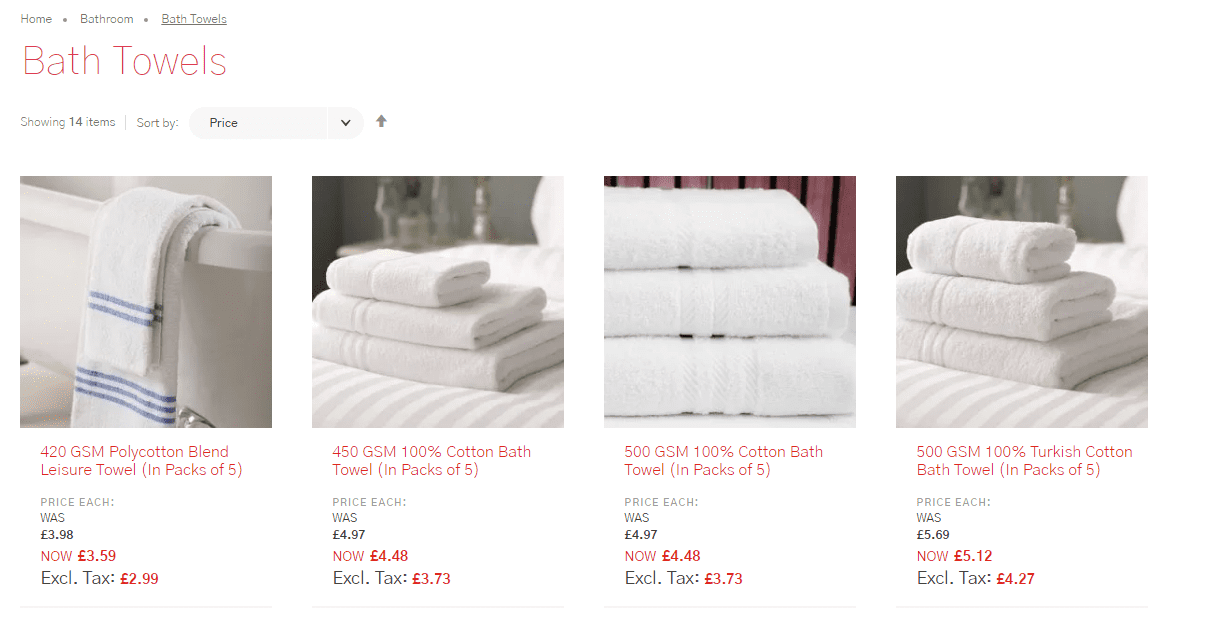 As you can see, the 10% discount is now shown on the page. If you don't see this, please make sure you're logged in.
As noted above, if the product has variations such as different sizes or colours, you'll first need to click into the product to see your discount. You'll have to select a variation, such as 'single' size, from the drop-down and then you will then see your discounted price alongside the original 'regular' price. It will look like the below: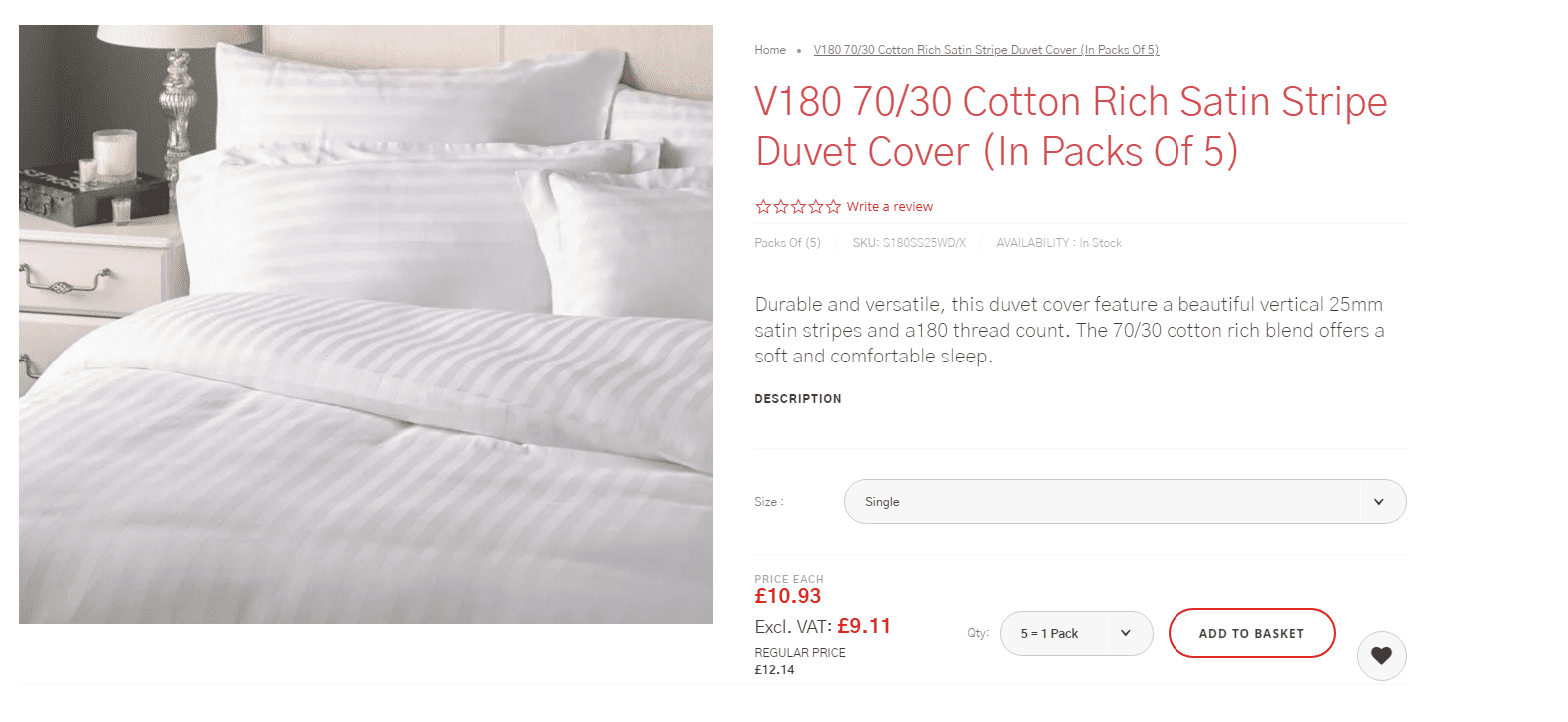 Here are some more benefits you get from being a member of Vision Linens.
Be the first to know about our sales, promotions and new products – You can receive our newsletter where we send our news of our sales and discounts. Don't worry, we'll never spam you or share your email address and our emails don't arrive every day. You're also free to unsubscribe at any time. Just click the 'unsubscribe' link at the bottom of all our promotional emails and you won't receive them again.
Check out faster – You'll never need to renter your details after your first order, as we save your address to your account. Of course, you're free to enter a new address at any time too and can save multiple addresses for using at the checkout.
View your order history & reorder – As a member you can your full order history and even quickly reorder the same products without having to find them and add them to your basket.
So, what are you waiting for? Click here to sign up and create an account with us!