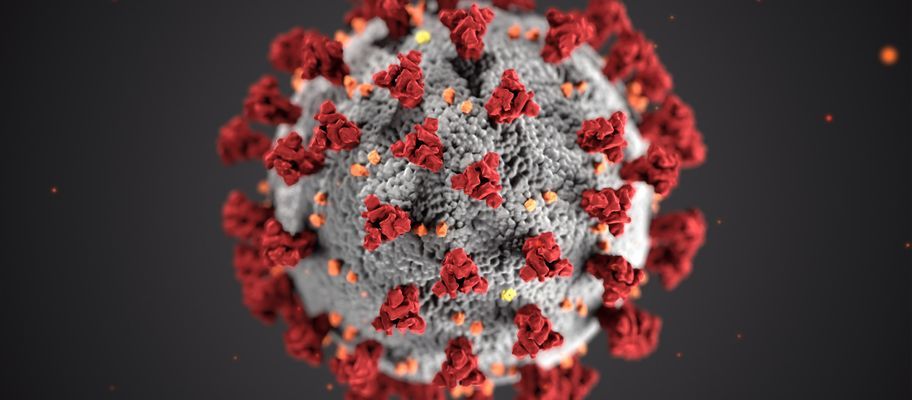 As we're writing this, the COVID-19 pandemic is still ongoing worldwide, meaning that it's never been a more important time to ensure that the linen you use has protection against harmful pathogens. Even beyond the pandemic, hospitality establishments such as hotels and B&B's have a responsibility to ensure cleanliness in all areas. But it's particularly important in the bedroom and bathroom of hotel rooms, where the guest will spend much of their time in your establishment and the standard of cleanliness needs to be high. This isn't only because you want your guests to have a good impression of your establishment, but also because you always want them to be safe during their visit.
With visits to hotels and B&B's down, it's important that you do all you can to reassure guests to start to fill up your rooms again. One trend that's now catching on, and for good reason, is antimicrobial bed and bath linen. Let's look at the advantages it offers and how Vision Linens can help you in finding that protection.
What is the difference between antimicrobial and antibacterial protection?
While both terms are often used in products that promote their hygienic properties, there's still a difference between antimicrobial and antibacterial.
Antimicrobial
Antimicrobial works in preventing and destroying the growth of microorganisms. This includes viruses (such as COVID-19) and bacteria, as well as fungi, mildew, and mould. These are the harmful germs that antibacterial products just aren't strong enough to eliminate. They also help eliminate odours, leaving linen smelling fresher for longer.
Antimicrobial products tend to be made with elements such as silver or zinc, as these are strong another to kill harmful microorganisms. This is why you'll find a silver lining in our face masks, for example.
Antibacterial
Antibacterial is what you'll commonly find in hand gels, soaps, and cleaning wipes, which often claim to kill 99% of bacteria. These products only work to inhibit or eliminate the growth of bacteria and won't work against some of the more harmful pathogens out there. Unlike antimicrobial, they also don't do much to prevent odours.
Despite this, antibacterial products can also be made with silver as bacteria can't survive on this element.
What are the benefits of antimicrobial when applied to linens?
There are two obvious benefits based upon what we've learned earlier in this article. The first is that linen such as bed sheets and bath towels with antimicrobial protection will actively eliminate harmful germs. The second is that they will work to prevent and eliminate bad odours, which is fantastic when you're trying to impress hotel guests. This also means that they don't need to be laundered as often as they are more sanitary than linen with no antimicrobial protection.
Above all, having antimicrobial bed and bath linen in a hotel gives guests peace of mind by letting them know that the hotel cares about cleanliness and their guest's health.
Protect your linen with our More Than Clean range
To help the hospitality industry reassure guests that their properties are clean and safe to stay in, we've introduced our More Than Clean range of linens.
This was well into research and production before COVID-19 arrived, as Vision has been hard at work for two years on trialling and testing an innovative antimicrobial technology. This is added to selected pillows and duvets at the point of manufacture.
The product efficacy has now been tested for the commercial environment, lasting for more than fifty washes, along with ISO 9001: 2008 accreditation, Oeko-Tex® Standard 100 certified (Classes I, II, III, IV), Biocidal Products Regulation (BPR) approval and independently tested by SGS, Aston University and the University of Leicester.
As a result, More Than Clean kills more than 80% more than untreated textiles and has up to 99.99% efficacy against harmful pathogens. This includes E-coli, Legionella, Aspergillus, Niger (mould), Odour-Causing Bacteria,
Furthermore, More Than Clean antimicrobial technology eliminates odours, leaving linens smelling fresher for longer and works at low temperature washing. Typically, clinical disinfection means running linens through a laundry process at temperatures over 72.5°C, which is not only expensive but reduces the lifecycle of linens.
There's no need to worry about skin irritation with the treatment proven to be kind to human skin and free of restricted substances. The active ingredient is a natural and sustainable material, and better still, is vegan-friendly. Listeria, MRSA and Salmonella.
If a product has More Than Clean protection, we'll mention it on the product page. You can also see the More Than Clean brand page for the full range of products that offer it.
Alternatively, you can use the 'features' filter on each product category to filter it down to just those products that feature More Than Clean antimicrobial protection.