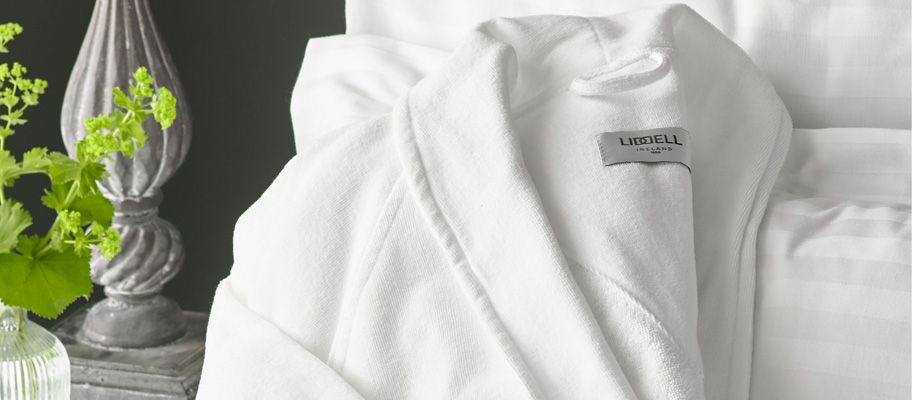 We know the importance of providing good quality linens in your hotel, B&B or guesthouse. It is one thing your guests will look for after all! A luxury quality bathrobe can make all the difference when it comes to giving your guests an experience they'll remember.
We're happy to offer our customers a wide selection of hotel quality bathrobes, made from the finest quality of materials and it's our aim to offer products to match every budget and customer base.
To make it a little bit easier for you, here we discuss some of our best-selling bathrobes.
100% Cotton Terry Towelling Bathrobe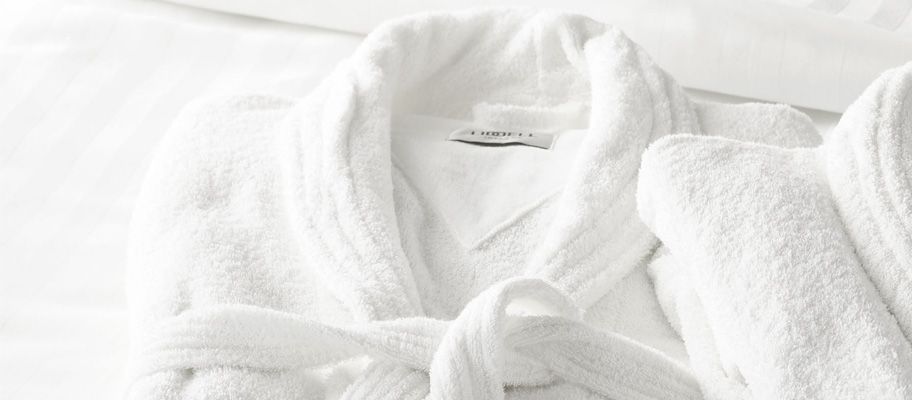 Our terry towelling bathrobe provides a cost effect option when looking for bathrobes your guests will love. This bathrobe is made from 400 GSM 100% cotton towelling, so your guests will feel at home in your hotel or B&B.
100% Cotton Velour Bathrobe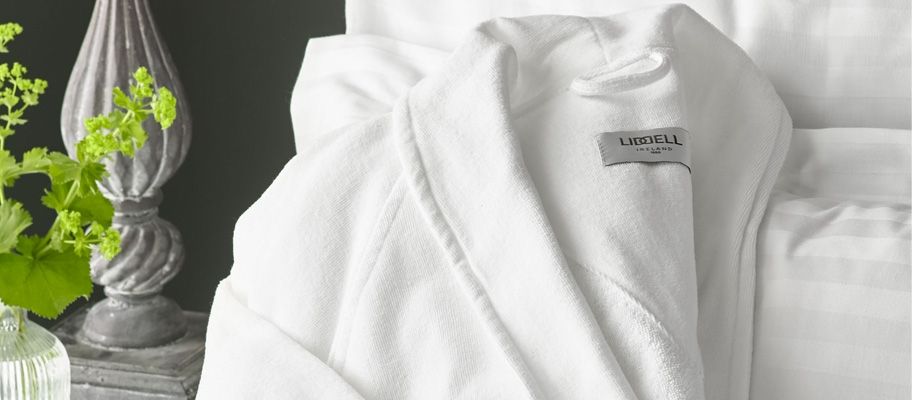 Our velour bathrobe is made from 400 GSM (find out what GSM is) luxuriously soft white 100% cotton. The terry towelling inner helps ensure its water absorbent too! Features such as the bathrobe being calf length, having a shawl collar and full sleeves mean it feels snuggly and comfortable.
100% Microfibre Bathrobe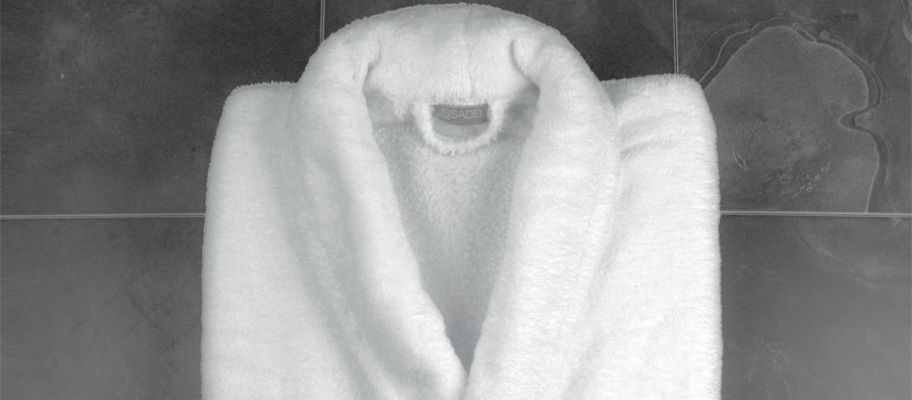 Our microfibre bathrobe is made from 300 GSM white 100% Microfibre. Your guests will find this bathrobe super soft and cosy and it's bound to be a winner in your hotel.
Diamond Weave Bathrobe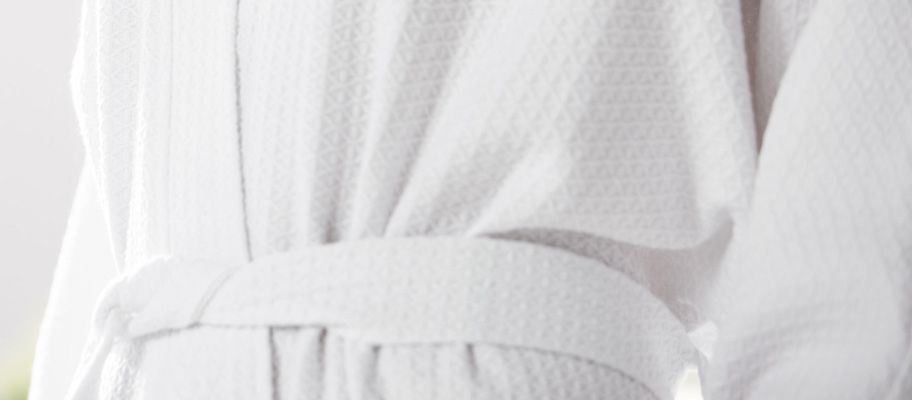 Our diamond weave bathrobe is a innovative lightweight luxury robe that combines the efficiency of waffle cloth with the comfort and softness of plush velour cotton. The robe is 260gsm, white 100% cotton diamond pique weave - the best waffle bathrobe in our collection. It also benefits from a new innovation - the collar has added pillow support and comfort for guests.
Piped Terry Towelling Velour Bathrobe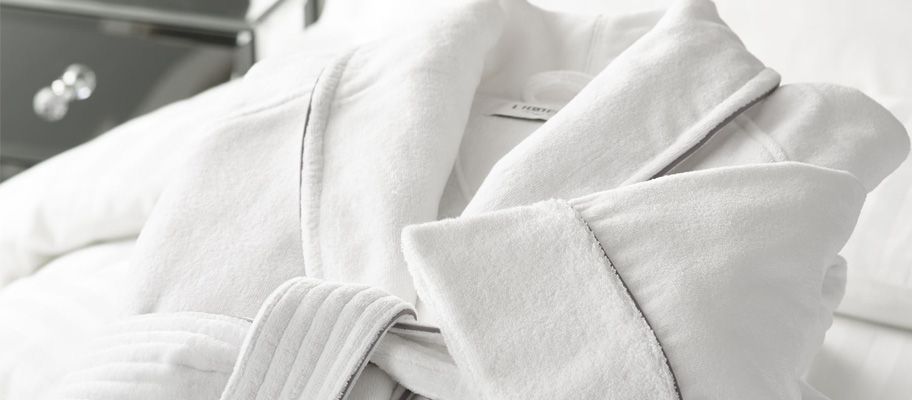 Our piped velour bathrobe is our most luxurious robe and is suitable for the very best hotels. The 420 GSM 100% cotton terry towelling inner and velour outer mean your guests will enjoy the soft handle on the outside and have a good level of absorbency on the inside – combining comfort and practicality. This is the ultimate in luxury in terms of bathrobes. The grey piping adds a stylish feel to the bathrobes, which guests will truly appreciate.
We know sometimes it can be hard when there's a lot of choices, that's why here at Vision we like to help you when it comes to making a decision. If you're still unsure or have any questions, our sales team are always happy to help!
Shop our range of bathrobes here