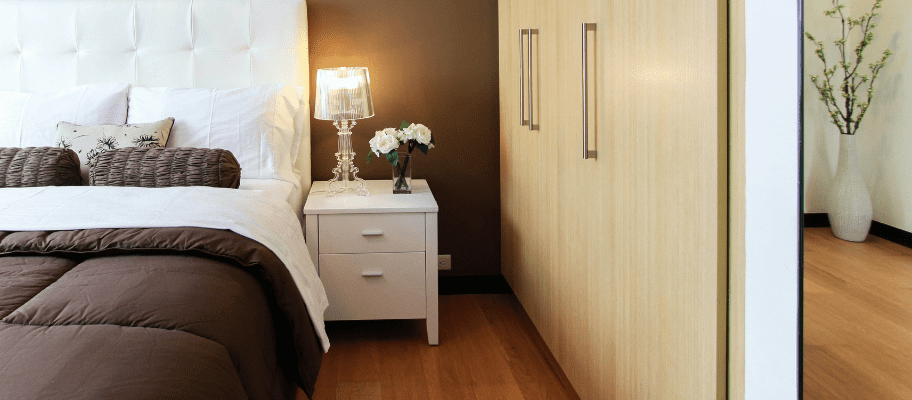 We all love revelling in the luxury of a hotel room, so why not transform your home in to an equally serene and sophisticated space? Enjoy the same sense of calm relaxation at home with our tips and tricks to replicate that five-star feeling for your own property.
Bed
The main, and often the largest, feature of any bedroom tends to be the bed. Not only do beds often look impressive in a hotel room, they need to feel impressive too. You want to sink in to luxury at the end of a long day which is why it is important to make your bed at home the star. It helps to find a bed and mattress that suits you – one that you look forward to getting in each night. Similarly, the bedding you use can also give your room a luxury five-star look and feel.
Looking to refresh your bedding? Check out our range of luxury bed linen here.
Comfort
Hotel rooms need to accommodate for more than just sleeping, which means that comfort is key – especially when you're doing everything in one place. A hotel room is also used for eating, relaxing and unwinding after a long day, so they have to have a comfortable look and feel. If you're looking to recreate the same ambiance at home, there are lots of ways you can achieve this. A soft and fluffy rug or carpet is a great way to make a room feel warmer and cosier as well as introducing pattern and texture in to a living space. Extra pillows and cushions on the bed or in seating areas are another way of adding extra comfort to a room.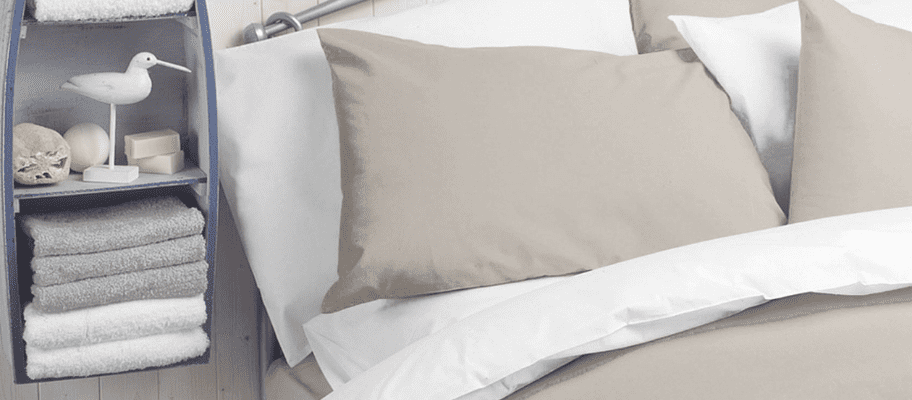 Windows
A hotel room tends to offer both a blackout curtain and shades (or sheer curtain), allowing the option to sleep in complete darkness during the night while also letting light in to the room in the day but still retaining privacy. It is relatively easy to install a similar setup at home. It's also an inexpensive way to replicate that deep-sleep inducing feel a hotel has to offer.
Minimalism
What makes a hotel room so appealing is its clutter-free and tidy interiors. The absence of unnecessary clutter can make a room seem lighter and more open. Look to keep furniture and room contents to a minimum by discarding of, or storing, any broken or unused items.
Spa-Like Bathroom
A great way to give your home that feeling of tranquil escape is by creating a soothing spa-like environment in your own bathroom. Oversized bathtubs and decorative tiling are great for long-term adjustments to your décor, but there are also many inexpensive ways to add little touches to the bathroom that will give it that hotel-feel. There are endless varieties of hand soaps, moisturisers and skin and hair care products that can enrich your senses while at home. And fluffy, comfy towels and bathrobes are a must for ultimate relaxation as you wind down after a shower or a long soak in the tub.
We have everything you'll need to bring the spa to your own home from bath towels, bath sheets and bath mats to cosy robes and towelling slippers. Check out our extensive range of hotel-quality bath linen here.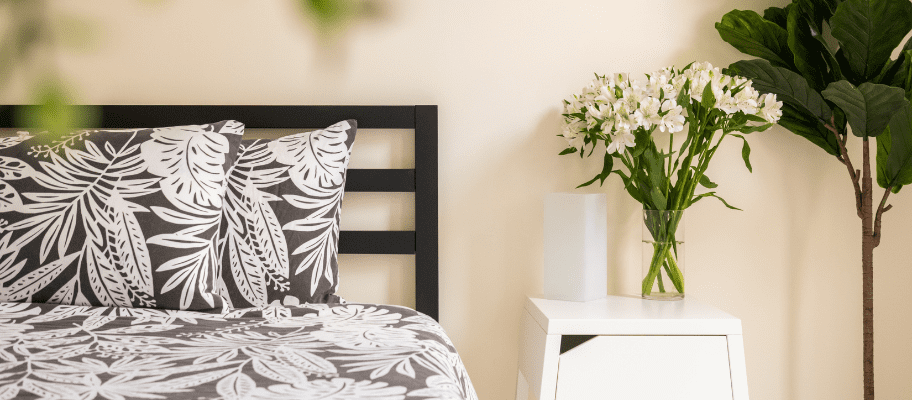 Floral Displays
Flower arrangements are a great way to enhance the feeling of elegance and to provide a bright, calming atmosphere. Hotels often use floral displays for this very reason. Fresh flowers are always a lovely idea but it can be expensive and a lot of work to keep them alive and to keep displays looking lavish. So, if you're wanting to capture the same beauty at home, why not use artificial flowers as an alternative. They can have the exact same impact all the while eliminating the timely upkeeping that a fresh arrangement of flowers would require.
Artwork
Canvas artwork or prints are a great addition to any room to help complement its interior design. Adding forms of art to your home can add warmth and texture while also allowing you to personalise your space. Every room needs an eye-catching focal point, and artwork, above the bed for example, is ideal for drawing the eye to that area of the bedroom. Art can be expensive so why not have a go at creating your own masterpiece to hang on the wall, or support local talent by purchasing pieces that will complement your interior and colour palette.
Looking to start your journey with Vision Linens? Join our loyalty club and start earning points.