If you're a regular visitor to the Vision Linens website, then you may have noticed a few changes around here. We've been hard at work changing the names of our products to ensure that they fit into the new brands that we've launched. We've done this to streamline our product selection into a few distinct brands that all offer unique benefits. We've also made our product names more transparent and uncomplicated, so that you know exactly what you're going to get.
The brands currently offered on our website are Vision, Vision Essentials, Vision V. Each of them builds upon our reputation for supplying the hospitality industry with quality linen for hundreds of years.
Read on for an explanation of each brand and the kind of products you will find under them.
Vision

Vision is the textile brand that's behind the biggest names in the hospitality, laundry, retail and public sector markets. The Vision brand always strives to deliver your brand standards, as well as supporting you, as a business, in setting your brand standards. The Vision name has become successful due to the relationships we have worked hard on developing with our customers, as well as offering exceptional service levels and collaborating with partners on developing a range of exciting product innovations.
Under the Vision brand, you'll find a wide range of ethically sourced products that are matched to your needs and have quality at the heart of each product.
In this range you'll find products ranging from our bestselling microfibre pillow, to these large 100% Turkish cotton 500 GSM bath sheets.
View the full Vision product selection here.
Vision Essentials

Our Vision Essentials range is exactly what the name suggests, an everyday value range that includes a raft of products that we believe you can't do without. We work with trusted suppliers who share our values to ensure that our products are responsibly sourced and manufactured. This results in a convenient range of everyday great value products across bed linen, bath linen, dining linen, and kitchen linen.
You'll find indispensable products such as our range of glass cloths, or rubber bath mats, alongside larger items like this stain resistant mattress protector. Whatever you need, you'll be able to get it at a low, competitive price.
View the full Vision Essentials product selection here.
Vision V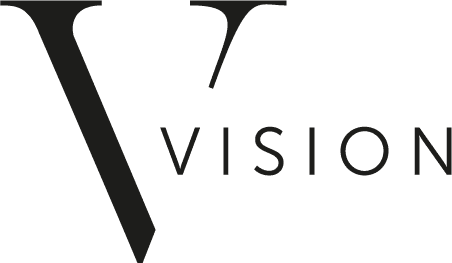 Vision V is our premium brand, with all products included suitable for using in a luxury environment such as a five-star hotel. That's even reflected in the name of the brand, as it takes its name from the roman numeral for 'five'. As such, you'll find these products in some of the finest establishments in the world.
The entire collection is impeccable, responsibly sourced and extensively tested to ensure lasting durability. From the softest touch of a towel to a gentle sweep of a robe against the skin; all meticulously crafted. Despite this luxury, we still offer some of the most competitive prices you'll find online.
Stand-outs within the Vision V brand include the 10.5 tog goose down duvet, or our super-soft 100% Turkish cotton 600 GSM bath towels.