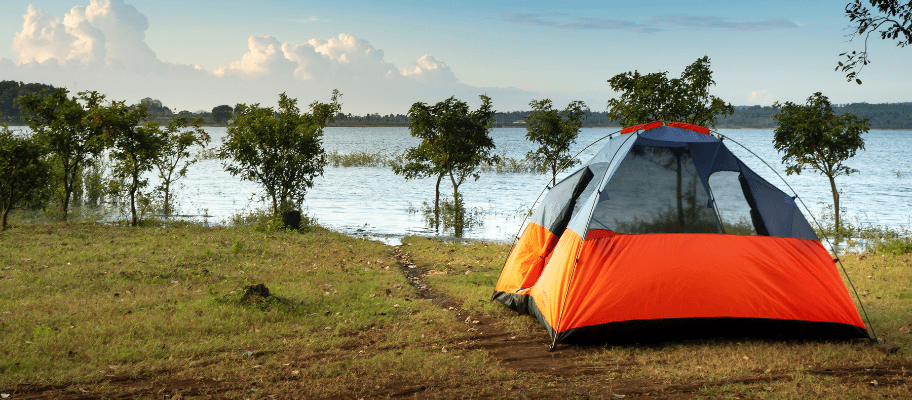 Since the Covid-19 pandemic restricted travelling outside of the UK at its peak, camping has seen a surge as holiday makers opted for a few nights under canvas as an alternative to the usual holidaying abroad. Though outdoors, it's still possible to sleep well and make the most of what the fresh air and nature has to offer. Here are our helpful tips for turning your tent in to the ultimate sleep haven on your next camping trip.
Preparation Is Key
The first step to ensuring a good night's sleep is had outdoors is to set up a tent correctly, in the right place and at the right time. It's best to set it up during the day while it is still light out rather than struggling in the dark with limited light sources.
It's also important where you pitch your tent. There are a number of things to consider such as if you require to be close to water, the sun/wind exposure and how flat the ground is - you don't want to be pitching on a hill to find yourself sliding down in the night!
Make Up A Comfortable Bed
An important aspect of our daily lives is to try and get the recommended 7-9 hours of sleep a night in order to maintain good health, and that's no different when away from home. Understandably, there can be obstacles that prevent you from getting the full duration be it outside noise or the obvious change in surroundings, which is why it is important to set up a comfortable sleeping area.
Air beds are a popular choice for campers as they can be packed small and easily carried in a rucksack or as hand luggage. If you opt for a standard sleeping bag, try to choose one that suits the weather. 'Backpacking' sleeping bags with their cocoon-shape are great for colder weather to help keep you warm whilst there are traditional offerings that unzip and open up for use as a simple quilt in the summer months.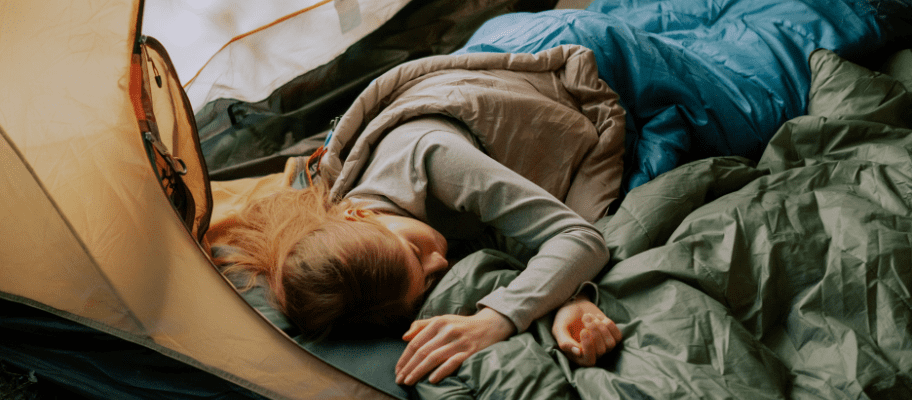 Bring Your Favourite Pillow
Pillows are essential when it comes to a good night's sleep. They provide necessary support for the head, neck and spine and prevent you from waking up feeling sore and stiff in the mornings. Most people find their usual pillow a comfort so it is worth taking one from home.
Looking to try something new? Sink your head in to luxury with one of our premium pillows. Whether you prefer a synthetic fill or natural feather fill, something soft or firm, we have a pillow for everyone.
We also recommend the use of a pillow protector as these not only increase the longevity of the pillow but they are easy to launder when you have returned home from your trip.
Try And Get Some Exercise
If you are away on a camping trip, chances are you will be partaking in some kind of physical activity during the day, making most of the great outdoors. Activities such as hiking or swimming will help the body relax by the time evening comes and it's time to get some shut eye.
Even if you are unable to get involved in anything too strenuous, another good way to wind down before bed is to practice meditation. Deep breathing helps to clear the mind of busy thoughts and brings you in to the moment, helping you relax. Yoga can also be just as beneficial before bed. It can help to alleviate stress, restore energy levels and reduce tension amongst other health and well-being benefits.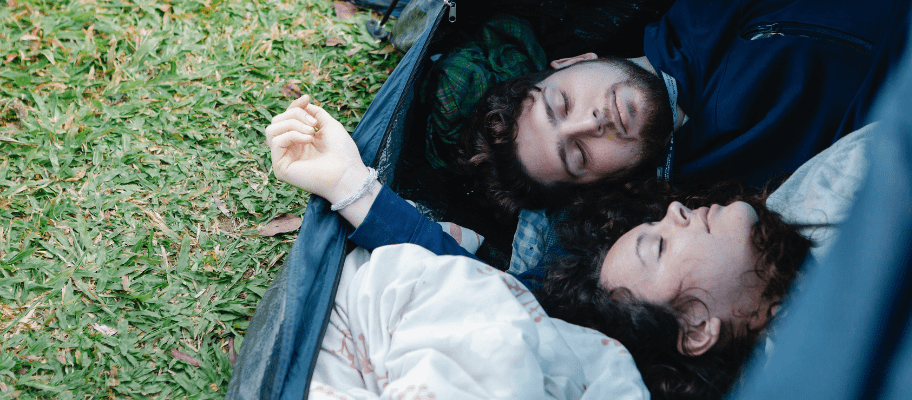 Stay Warm / Keep Cool
Unfortunately, we can't control external temperatures so it's important to look at factors that can help the body adjust to cold or warm surroundings for you to rest and get a good night's sleep.
If the weather is cold, you can layer up and wear thicker items of clothing. Also, consider taking a blanket or light duvet in addition to a sleeping bag. We supply a variety of duvets and blankets that you may find suitable for your trip, as well as for the bedroom at home. You can check them out here.
Alternatively, if the weather is warm, consider sleeping under, or on top of, a cotton bed sheet. The natural fibres from one of these can help keep you cool throughout the night. The addition of a portable fan may also be a helpful sleeping aid too. As well as cooling the air, people also find the white noise generated by a whirring fan effective in helping them drift off.
Implement A Night-time Routine
It is likely not possible to stick to a routine as rigidly as the one you keep in your day-to-day life at home, but there are measures you can take to maintain some sort of routine. Try to follow your usual sleep schedule if possible. For example, if you usually hit the hay at 10:30pm each night, try to bed down within that same time frame.
Familiarity will help you drift off with ease so any usual habits you have before bed such as brushing your teeth or reading a book, try to do these at your usual times.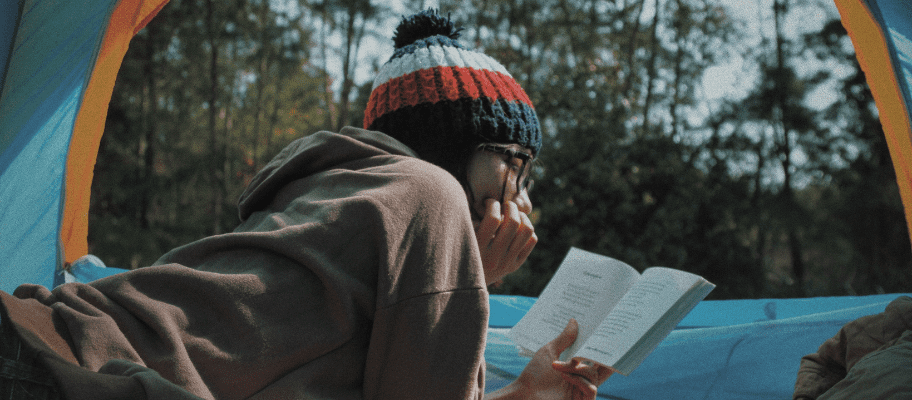 So, with suitable preparation, it is possible to sleep well under canvas and have a relaxing night's sleep. You are more likely to enjoy your holiday if you're getting the necessary amount of rest. And with more people than ever favouring camping trips, getting that recommended amount of sleep is more important than ever.
Looking to start your journey with Vision Linens? Join our loyalty club and start earning points.