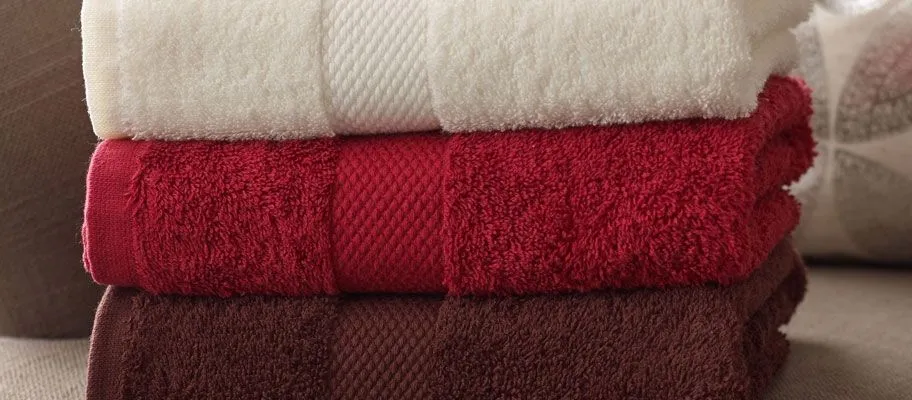 The thought of washing coloured towels might be something that has many bed and breakfast, guesthouse or small hotel owners reaching for classic white hotel towels instead, but it's actually much simpler than you think. We won't lie, washing coloured towels does require that little bit more attention and TLC, but the prolonged vibrancy you'll receive in return will more than make up for it.
So how exactly should you be washing your coloured towels to prolong their colour and maintain the quality of the towel itself? We've created a handy list of takeaways and tips that you can implement right away.
#1 – Help them avoid contact with cosmetics
Sadly many household cleaners, prescribed acne medications and cleansers such as Clearasil contain bleaches like Benzyl Peroxide that can cause patches of colour loss in towels. Even makeup can cause discolouration over time, and the effects usually aren't noticeable until the towels have been washed and it's too late. While leaving passive-aggressive signs around guests' bathrooms isn't really the done thing, you could always highlight the issue politely on your website or have washing processes in place to protect your coloured towels (you can use the same process as with bed linen). And don't forget to remind cleaning staff not to use bathroom towels to clean up!
#2 – Don't use optical brightening agents
Optical brightening agents were made to make white linens appear whiter so have the opposite effect on coloured hotel towels, especially those made of 100% cotton. Purchasing a detergent that doesn't contain these brightening agents and saving it specifically for your coloured bath linen will prevent their true shade being masked and their colour diminished. There are plenty of detergents on the market specifically made for washing coloured towels.
#3 – Set your towels' colours
While we recommend that you always wash towels in their different colour groups (as mentioned above), it's especially important to set their colour during the first several washes. To do this, group your towels into their colour groups and wash them using half the recommended amount of detergent, alongside half a cup to a whole cup of white vinegar added into the wash water. This vinegar helps set the colours while removing excess detergent residue.
#4 – Turn down the temperature
While hot water is key to getting rid of germs, it also makes colours fade. When washing coloured towels make sure that you turn down the temperature until it's nice and warm, and not exceeding 60C. This will keep the colour looking bolder and, as a bonus, will help prevent additional wear and tear to your towels.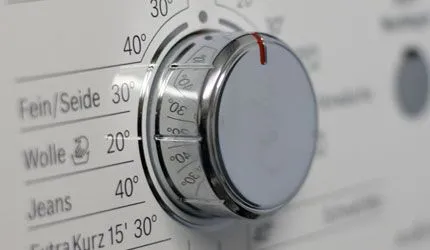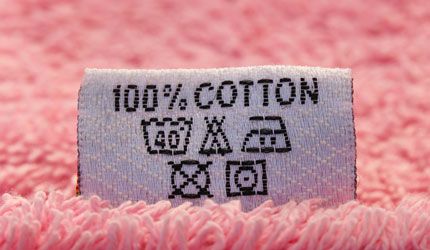 #5 – Never use chlorine bleach
Chlorine bleach is the bane of coloured hotel towels. It causes permanent colour loss and shade changes and should be avoided at all costs. If your towels are stained to such an extent that bleach is necessary, then use warm water and colour safe bleach that states its suitability to coloured towels.
#6 – Wash coloured towels in co-ordinated loads
Washing dark colours separately to whites is a no-brainer, but coloured hotel towels should be split up even further and washed according to their shades. Darks, brights and lights should all be washed in their own groups to avoid the coloured lint contamination and fading that comes from mixing notably different colours.
#7 – Read the care label
When all's said and done, simply reading the care label on your coloured hotel towels will save you a lot of future heartaches. Read carefully through the instructions for which temperature to use and whether to wash them with similar colours, and don't forget to check the drying instructions too. Not all towels will require the same cycle, with some needing to be drip dried rather than machine dried.
#8 – Don't overdo the fabric conditioner
Whilst using a fabric softener will soften the feel of the towels and make them smell nice and fresh; be careful with the amount you use as too much fabric softener will reduce absorbency and the towel will slip off you rather than drying you! Fabric softener also makes the fibres more slippery so this could mean loss of fibres and more fluff in your washing machine or tumble dryer.
And there you have it! Washing coloured towels doesn't have to take up time and energy you feel could be better spent elsewhere, it simply requires you to be diligent and dedicated to keeping them looking their very best. After all, it all adds up to your guests' experience, and isn't that what owning a B&B, guesthouse or small hotel is all about? Now you know how to keep them vibrant, find out how you can keep towels soft and fluffy.