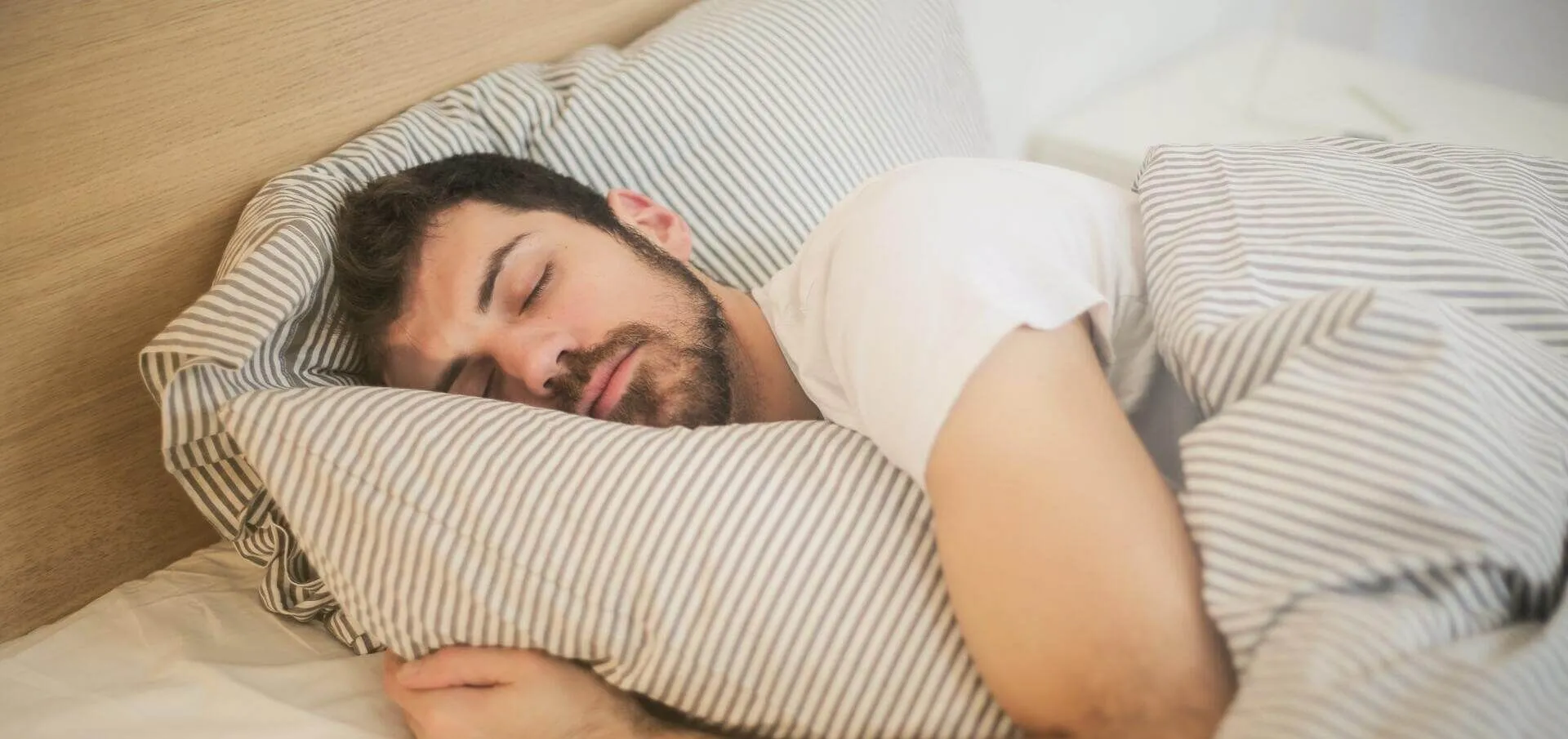 When people are looking to book a stay in a hotel, one of the most important factors they look for in reviews is whether the reviewer had a good night's sleep. After all, you can offer all the little gizmos and services that you can think of, but if the sleep is rubbish, then it's unlikely a guest is ever going to want to come back.
Guests are tired from travelling or a day's tourism, while they may also be paying a hefty amount for the room. They expect a decent quality of sleep for this, so what are some things that hotels and B&B's can do to improve sleep for their guests?
The Quality Of The Bedding Should Be Your First Priority
The main activity that guests in a hotel do is sleep, so ensuring that the quality of the bedding is conducive to them getting a good night's sleep is essential.
The quality of the linen and the comfort of the pillows often score highly on hotel guest satisfaction surveys, such as the 2019 North America Hotel Guest Satisfaction Index conducted by J.D. Power. Bedding should be 100% cotton, as this is a crisp, cool and breathable material that isn't going to make the guest sweat during the night.
In terms of pillows, why not offer a pillow menu with a selection of pillows on offer? There isn't a one-pillow-fits-all as people have different support preferences depending on their preferred sleeping position and general health. Offer a variety of pillows of different sizes or firm levels. Give them the option and you'll be sure they'll appreciate it.
To help you pick the right bedding for your establishment, we've produced a hotel bedding buying guide.
Make Sure The Mattress Is Comfortable Too
Regarding what mattress to offer, just think of it as offering a mattress that may be slightly better than what the guest has at their home. It's worth investing a bit more in a mattress as a lumpy mattress will only ruin a guests sleep. It's also a good idea to regularly assess the quality of the mattresses in your hotel. While good mattresses don't need to be replaced for years, their durability will be affected more in a hotel than at home as you have a constant rotation of guests of all shapes and sizes using your beds. So, make sure they're checked every few months.
It may also be worth investing in mattress toppers (which you can buy here at Vision Linens). Mattress toppers offer extra height and cushioning to your mattress. If you don't want the added expense of replacing mattresses that are feeling a bit tired (although you will need to eventually) then a mattress topper can offer a new lease of life to your mattress as well as making guests feel more comfortable.
Find out more about mattress toppers in our 'what is a mattress topper?' article.
Limit The Noise You Can Hear In A Hotel Room
In large hotels with hundreds of guests, guests can't expect the environment to be completely silent. However, limiting the noise as best as possible will help improve the sleep of particularly light sleepers who can wake up at the slightest noise.
One way to keep guests satisfied is to offer the choice of ear plugs. This is especially the case if your property is situated near a busy airport or loud nightlife. However, it's probably a good idea to only offer these on request, as you don't want to instantly give the impression that your hotel is noisy.
If you are located in an area where noise pollution in the surrounding environment is always going to be an issue, then it's worth investing in noise reduction windows. To begin with, assess where the nosiest areas surrounding your hotel are, as well as looking at the rooms that often get noise complaints. Tackle the windows in those rooms first.
Limit Light Pollution, Especially Through The Windows
Exposure to light, particularly artificial light, disrupts our sleep-wake cycles (also known as circadian rhythms). Therefore, a dark room is important in ensuring guests can get a good night's sleep. Black out curtains or darkening shades should be placed in all guestrooms. While they may cost more than standard curtains or blinds, the pay-off in the guest having a better sleeping experience will be worth it.
Don't forget that guests can want to sleep at all points of the day, as they may be suffering from jet lag or they arrived halfway through the night. It's therefore important that the hotel room is primed for sleep at all times Supplying accessories such as do not disturb signs and even sleep masks are essential. If your budget allows for it, you could even consider a white noise machine in your rooms.
Think About The Build-up To Bedtime
Sleep goes beyond just being in the bed. Ensuring that guests have plenty of ways to wind-down before they hit the sack will ultimately contribute to a good night's sleep. Stock the hotel bathroom with super soft towels that feel great on the body. Offer bathrobes and comfy slippers that they can walk around and relax in before they climb into bed.
While most hotel rooms usually have tea and coffee available in their guestrooms, consider offering different types of teas that will help guests slip into slumber. Chamomile tea is always a good choice here.
You could also give the guests a small bottle of lavender spray to spray on their pillows before sleep, as lavender is an aromatic and soothing scent.
What Can Vision Linens Do To Help?
It goes without saying that Vision Linens is committed to providing hospitality establishments with linen of only the highest-standard, which is reflected in our excellent rating on Trustpilot. When you buy your bedding from Vision Linens, you can be assured you're getting linen that is the favourite of 5-star luxury hotels around the world. Start with looking at our bed linen.
For more tips on improving quality of sleep, be sure to take a look at our science of sleep article.