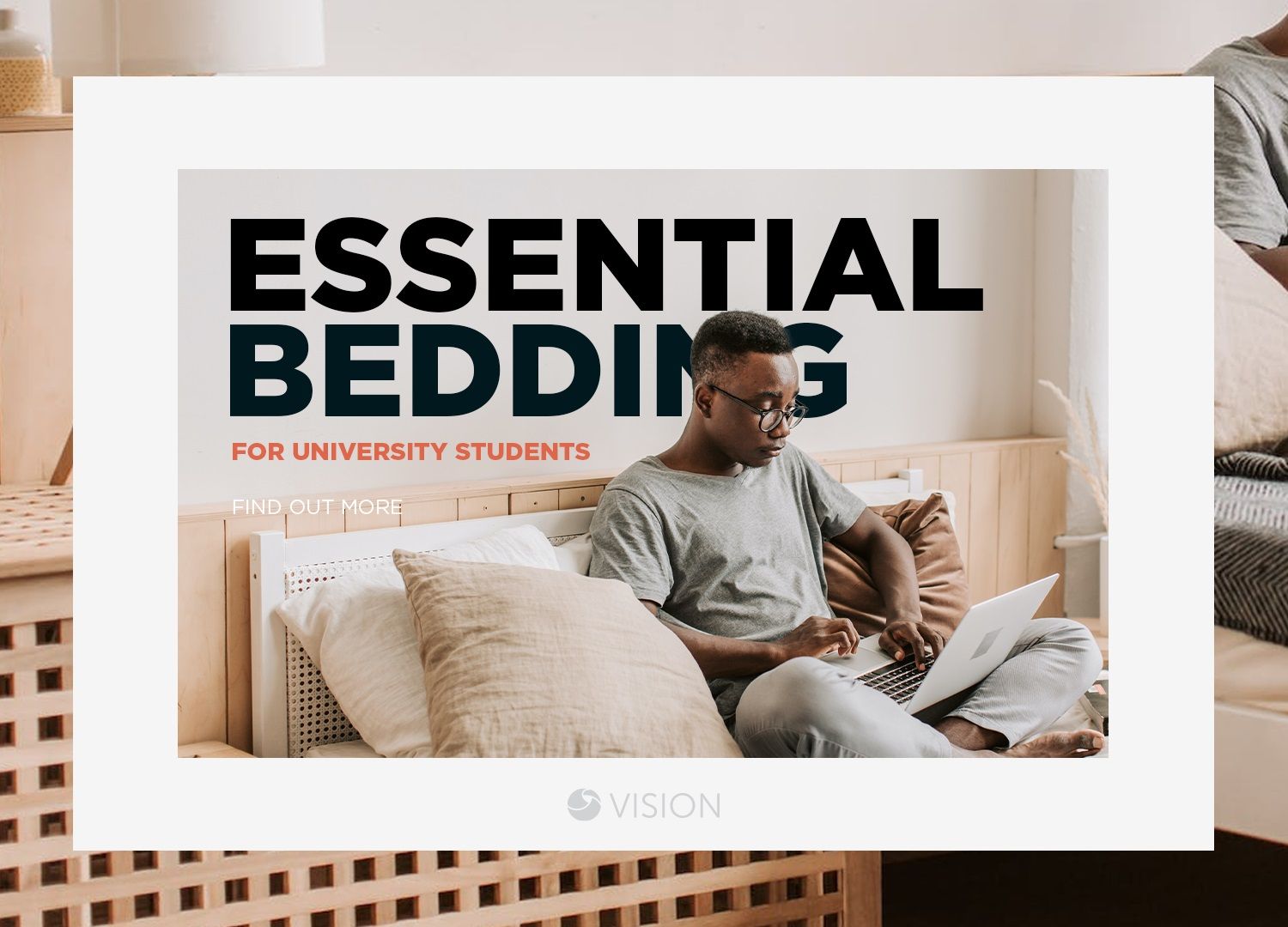 Follow our 5 essential tips about bed linen to ensure your future university graduate gets a safe good night's sleep and wakes up ready to take on the world.
Every year parents across the country get ready to say an emotional goodbye to their children as 1,000's of students head off to University for the first time.
Universities send out to all students their extensive 'Essentials List' that includes everything from kitchen utensils to stationery and books, from extension cables to a bin and the list even includes those all crucial command strips for hanging the family photos!
The team at Vision Linens have put together a guide for the essentials when it comes to bed linen, and highlight some important elements to keep your precious teenagers safe and clean, and able to get a good night's sleep.
As innovative, leading linen experts, Vision's recommendations take into account fire retardant materials, easy cleaning, no ironing and colour choices all of which can be found in our Vision product ranges on the website.
1. Let's start with the mattress enhancer
It is tempting not to take a mattress enhancer seriously, but we recommend you take some time sourcing the right one. These are the foundation for a good night's sleep.
Vision's Recommendation: V Fibre Deep Fill Mattress Enhancer
An enhancer means you don't have to worry about the quality of the mattress supplied. Deep, hollowfibre, and silky soft with a 180 thread count this enhancer will ensure your treasured student will get a more comfortable sleep, allowing their rested brains to be better equipped for learning each day, when they wake up feeling refreshed!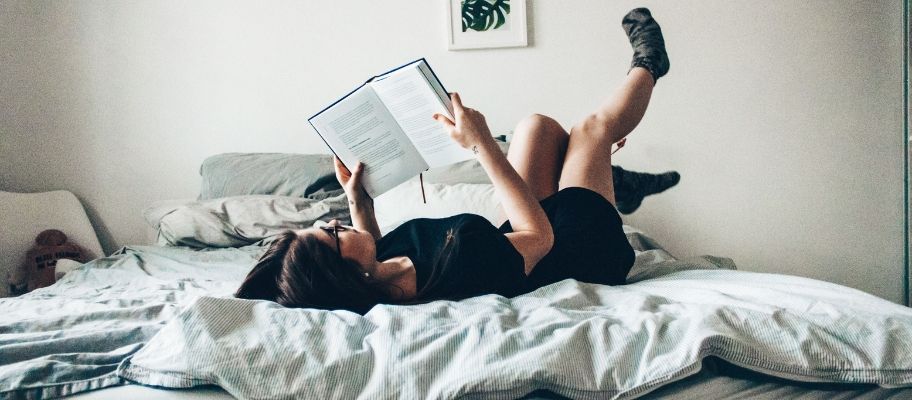 2. The Duvet
Vision's Recommendation: V Flame Retardant Hollowfibre Duvet
University room temperatures can be unpredictable so we recommend a middle-of-the-road tog of 10.5. The duvet offers premium protection as it is filled with FlamescuRTM hollowfiber polyester which also benefits from low water retention at laundering when you visit at half-term! The flame retardant product is a firm favorite with our hotel customers and is versatile enough to be used in all seasons.
3. The Pillows
Vision Recommendation: V Flame Retardant Hollowfibre Pillow
This pillow perfectly complements our recommended duvet. Each pillow includes a 600g hollowfiber filling and is covered with FlamescuRTM cotton cover. The durable cover provides a longer lasting pillow and is fully machine washable!
Visions Recommendation: VE Non-Allergenic Microfibre Cover, Hollowfibre Pillow
Perfect for any student who has allergies, this pillow offers all the comfort and support your head and neck needs to ensure a great night's sleep. This product does include the VE Non-Allergenic Hollowfibre Duvet.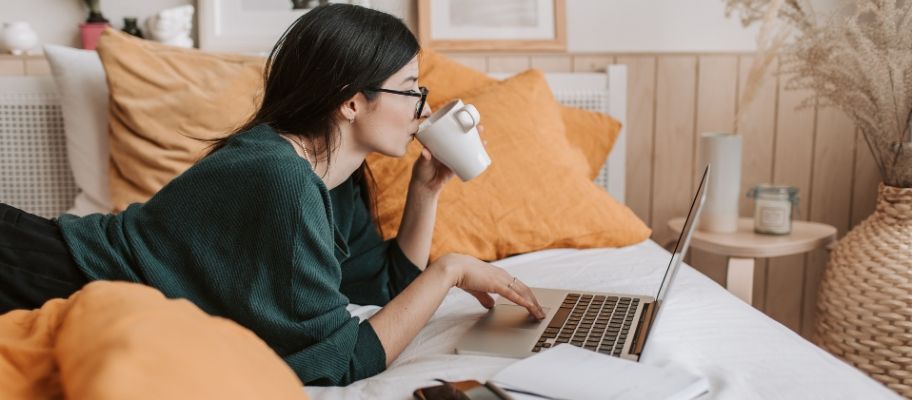 4. The Duvet Cover, Fitted Sheet and Pillowcase
Vision Recommends: V144 Plain Coloured Polycotton Range
The team at Vision debated long about the benefits of white sheets and linen and we could find only one, that the linen would itself show the user exactly when it needed to be washed, depending on user habits! However, taking into account the stereotypical student profile we decided to recommend colours just in case the washing arrives back at Christmas.
The V144 range is made from durable 144 thread count 50/50 polycotton. This range boasts the breathability of cotton with easy care qualities which means it is easy to wash and dry! Fingers crossed they make the washing machine!
In a range of colours to suit everyone, your student can mix and match if the mood takes them.
If you are brave enough to choose the white/cream option, also a great choice is the VE Flame Retardant Polyester Duvet Cover and Pillowcase which has been declared to safe to use in care homes, hotels and oil rigs! The polyester duvet cover washes and dries quickly and is generally wrinkle free, so no need for ironing, as if that is going to happen anyway!
5. The Towels
Vision Recommends: V475 100% Cotton Coloured Towels
There was absolutely no debate about white towels, they are a definite no, but when it comes to a towel a luxurious feel and look is essential. The towel is the soft and fluffy hug you can give your child every day they are away.
The V475 range boasts 11 colours all of which have a 100% cotton finish. As well as being luxurious the towels are durable and built to last.
All sizes are also available so you can choose a matching hand and bath towel or hand and bath sheet combination.